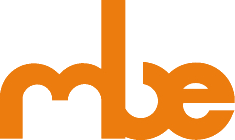 Mart Bakker Expo is a traditional family business built on a solid basis of professional standards, quality and service. It was Mart Bakker who in 1979 started what was then a carpentry business and his son, Roel Bakker, joined the company eight years later. Finally, in 2007 Roel and his wife Saskia fully took over Mart Bakker Expo – specialist in the construction of interiors, exhibition stands and sets. Our business has short lines of communication, benefits from extensive national and international experience and offers our customers unparalleled service. The permanent staff members have been part of the company for many years, maintaining a trusted presence. Besides a no-nonsense attitude, Mart Bakker Expo stands for an excellent price/quality ratio and we focus on long-term collaboration, as Roel's motto shows – 'once a customer, always a customer'.
A new and significant step was taken in 2009 when we expanded our service range and Mart Bakker Expo grew into a full service company as well as one of the best exhibition stand and interior builders of the Benelux. The total range of services in these areas has brought us a large permanent customer base, making the company a welcome guest at leading trade fairs such as the Horecava, the North-Holland Horecabeurs (Hotel and Catering fair), Drupa in Düsseldorf and the Hannover Messe in Germany. Our friendly, collaborative approach and comprehensive service offering – ranging from design, carpentry and paintwork, set-up and dismantling to installation of audio and video equipment, lighting and storage – have made Mart Bakker Expo the partner in set, exhibition stand and interior construction.
A great example of this is our global client base. We have customers in China, Singapore, US, UK, Germany, Denmark, Italy and Spain to India, UAE and of course, the Netherlands.